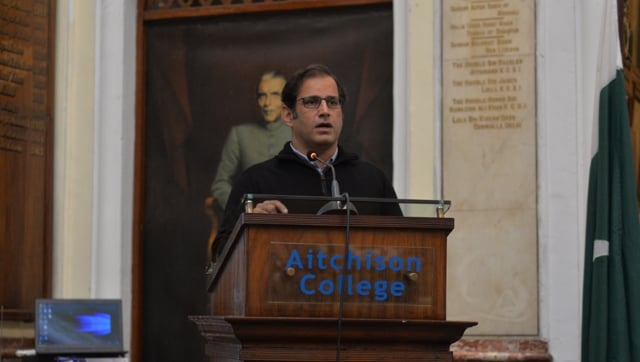 Old Aitchisonian Mr. Omar Saeed, CEO Servis Group visited the College on Friday 27th January, 2017 for a guest speaker session with the H2 boys.
Mr. Omar shared with the H2s his own academic and professional experiences. He encouraged them to make time for self-reflection in their fast-paced lives and advised them to find role models they could emulate.
He also spoke about university options and encouraged the boys to embark on the next chapter of their lives with a clean slate. He motivated them to embrace opportunities and to aim for excellence. The talk was followed by a Q&A session with the students.
The College organizes these alumni guest speaker sessions for its senior students to provide them the opportunity to benefit from the experience and wisdom of accomplished Old Boys.