The Passing of Late Mir Balakh Sher Mazari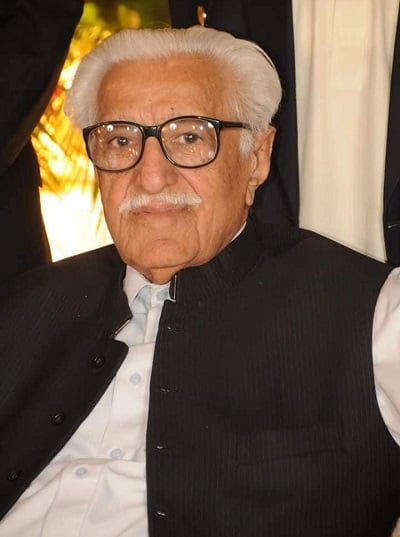 The oldest living Aitchisonian and 22nd Sardar/Seventh Mir of the Mazari tribe Mir Balakh Sher Mazari passed away on Friday, 4th November, 2022 at the age of ninety-four.

Balakh Sher old Kelly-ite entered Aitchison College in October 1939 and left in March 1946. He passed in the 1st Division in his Matriculation Examination. His academic record was quite credible, and he won the Progress Prize in 1945, and the Literary Prize twice, in 1944 and 1946. He was awarded his School Blazer for distinction at games, winning his Hockey and Swimming Team in the summer of 1945. He also played in the Cricket 1st XI. He was a House Prefect and a good all-rounder.He was elected as Chairman of District Council Dera Ghazi Khan in 1951. As a principled and honest politician, he supported Fatima Jinnah in the 1964 election against General Ayub Khan. He was also elected as Member Punjab Assembly in 1970. In 1993, he was appointed caretaker Prime Minister. He was a Tumandar and Head of the Mazari tribe.

Our condolences go forth to his family.May his soul rest in peace.