ACOBA Executive and Principal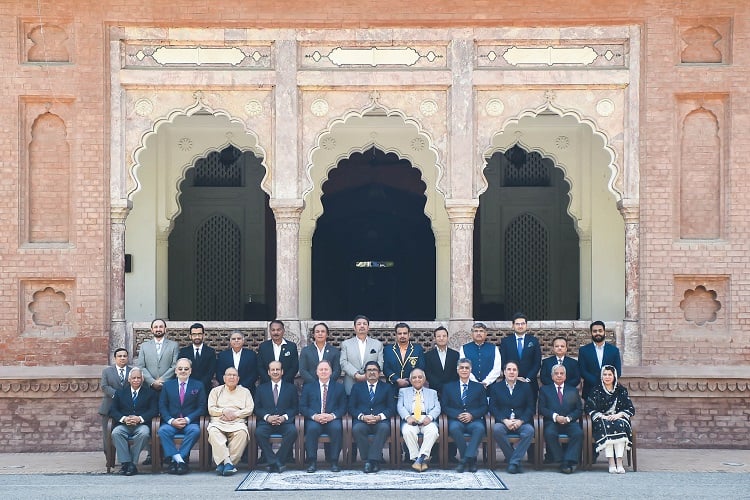 Sitting Left to Right: Ch. Abdul Mughni, Mr. Jalal Ahsan (Treasurer), Mr. Javed Zaman Khan (Director Sports), Mr. Sahibzada Mohammad Shahzad Sultan (Vice President), Mr. Michael A. Thomson (Principal Aitchison College), Mr. Usman Haq (President), Mr. Shahjahan Ayub (FMR. President), Omer Qureshi (Gen. Secretary), Mr. Qasim Zaman Khan (Joint Secretary), Syed Hur Riahi Gardezi, Ms. Sidra Tul Montaha (Alumni Relations Officer).
Standing Left to Right: Mr. Ahsan Suhail Mannan, Mr. Junaid Ashraf Khawaja, Muhammad Abu Bakr Shehzad, Mr. Wajid Aziz Khan, Mr. Tahir M. Taj, Mr. Amer Munawar Siddiq, Mr. Muzaffar Shah Husnain, Mr. Amir Jahangir Elahi, Mian Khalid Misbah-ur-Rehman, Mr. Hassan Mumtaz Khan Khichi, Syed Kazim Mehdi Shah, M. Suleman Khan, Muhammad Ansab Ibrahim.