The boys secured a 1-0 win in the football and our basketball team went down narrowly to a fine and very tall ACOBA lineup. Now for the cricket, hockey and squash fixtures.

Both football teams line up with the Principal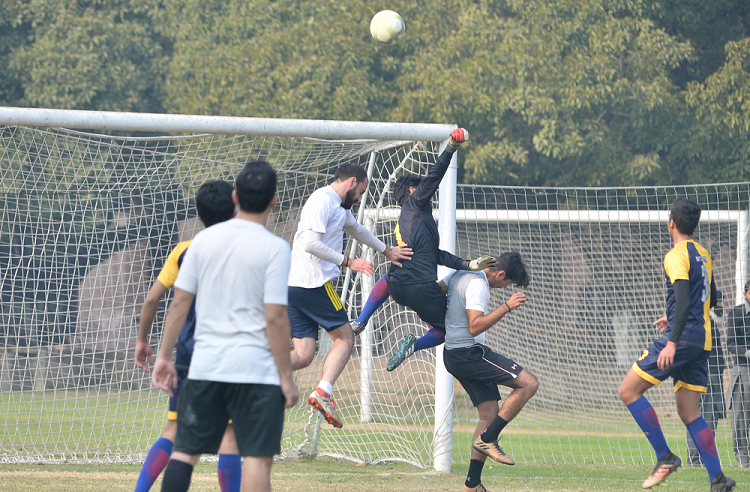 No quarter given or taken in a close fought game played in great spirit.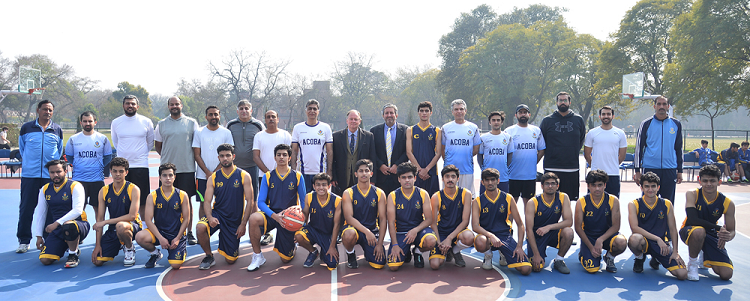 Both Basketball teams pose before the start of play with the Principal.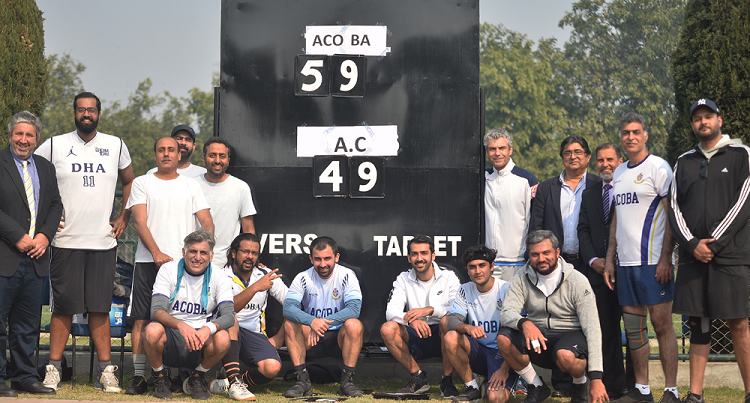 ACOBA celebrates their victory.