Aitchison College welcomes a new hardcourt Tennis Centre
Principal Michael Thomson welcomed a significant donation from the Saeed family to upgrade the existing hardcourts with the addition of a new club house and extensive landscaping.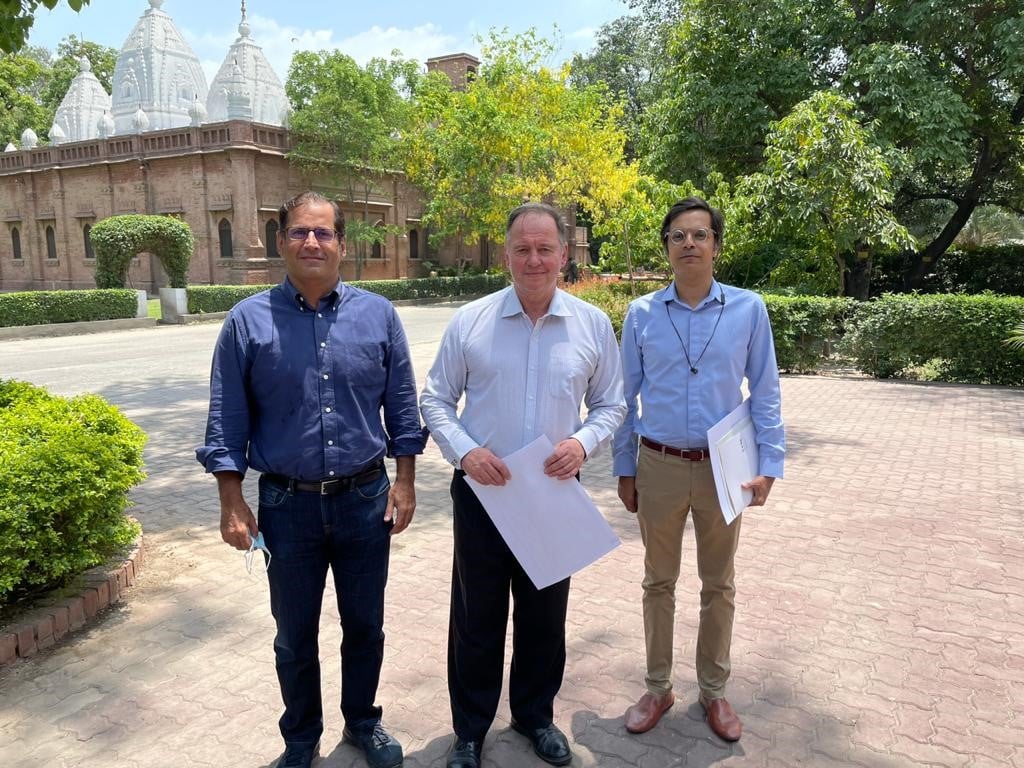 L to R: Mr. Omar Saeed, Mr. Thomson & Mr. Raza Ali Dada
Representing the Saeed family, Mr. Omar Saeed presented plans to the College, produced in collaboration with 'old boy' architect Mr. Raza Ali Dada.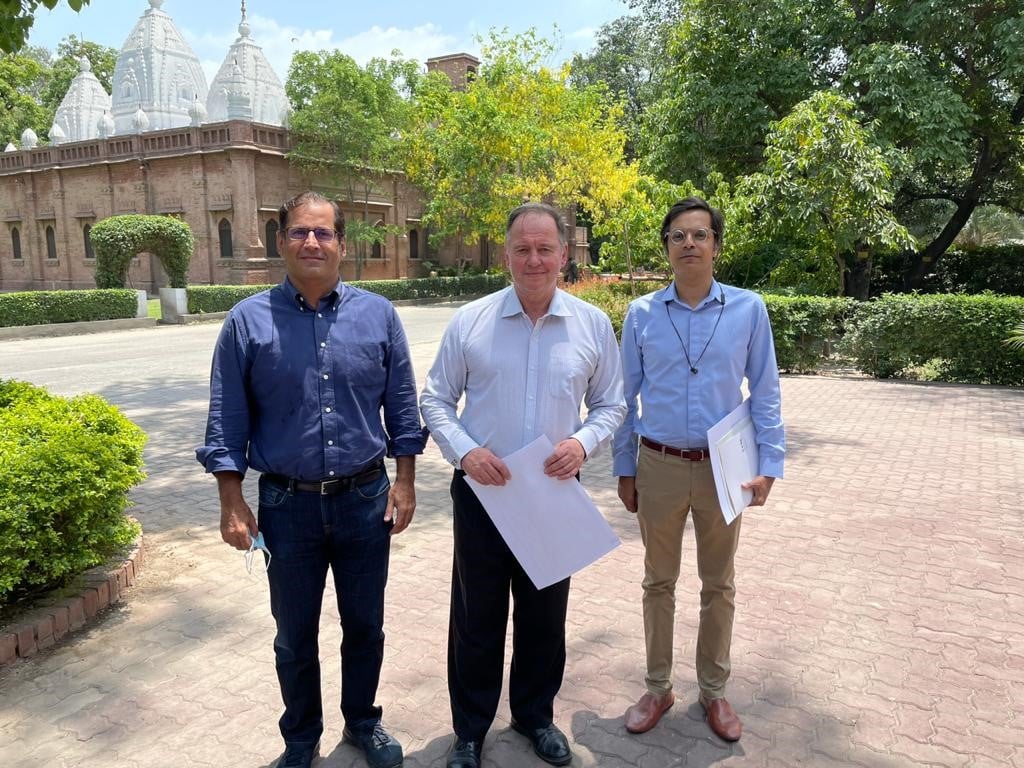 The architect's impression of the new Tennis Centre.
Working drawings bring a modern look to one of Aitchison's main sports. The 5 courts and new clubhouse (at the Zaman Park end) will be a beautiful facility for relaxed watching and social functions that 'boy and old boy' will enjoy alike. Mr. Thomson remarked that, "Not only is this a generous 'giving back', but such a comprehensive project will shift the centre of the game and provide linkage between the soon to be upgraded Monnoo Squash Centre and the existing ACOBA cricket ground." Mr. Saeed was especially keen also to help with the quality of the tennis program and to help boys reach their maximum potential in the sport. We anticipate work to commence in three to five weeks with a project finish of around December 2021. In the meantime, tennis will shift to the Old Building courts.
Aitchison thanks the Saeed family for giving back to their old school and providing a home for the modern game.