Aitchison Jafar XI Plays Superbly
Made up from U 17 boys, the Jafar XI lost 4-3 to the Pakistan U 23 team at Aitchison. Intitally outclassed,  they 'roared' home to almost claim the match in front of a large, appreciative crowd. The future for hockey looks very promising. Having never played together, these young boys deserve high praise.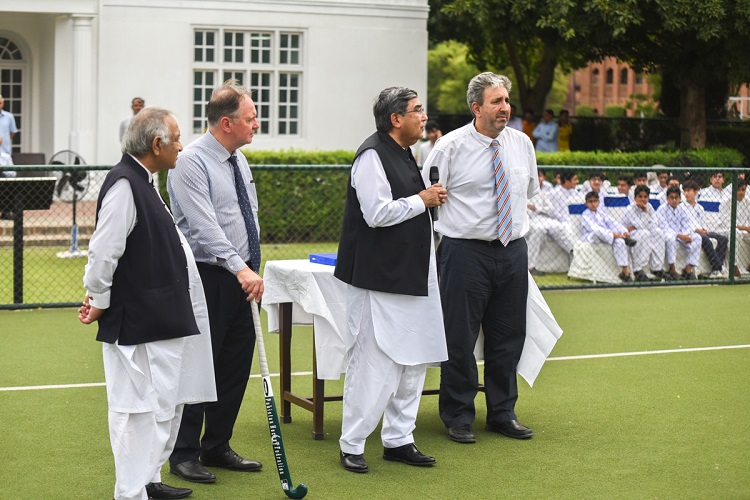 Jafar Memorial Trophy Patron Iftikhar Shirazi speaks to the players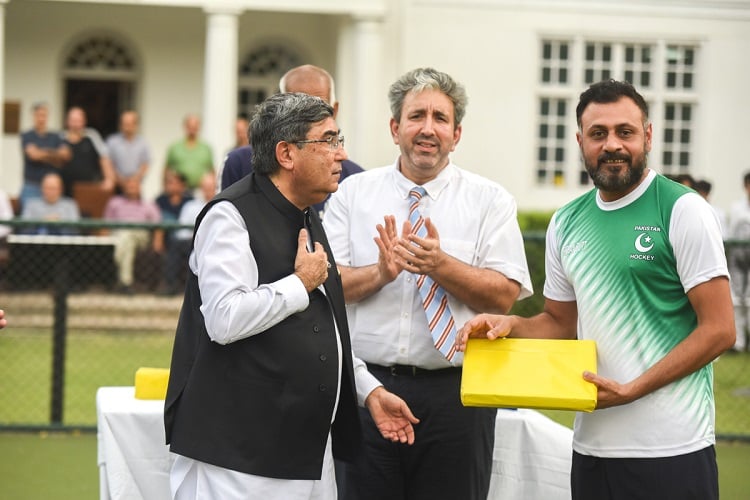 Games Master Umer Zaman (middle) oversaw the presentations after running a brilliant event, with Patron Iftikhar Shirazi and Pakistan U 23 coach beside him.
Principal congratulates the Jafar XI on an outstanding effort.