SPORTS DAY, SUNDAY MARCH 10th
It was a very special occasion with two distinguished Chief Guests presiding: the Minister for Defence the Hon. Pervaiz Khattack and His Excellency Mohammad Ch. Sarwar. A large crowd gathered on a beautifully prepared MCG; its splendid pavilion and new scoreboard featuring prominently. Events could be seen on the large screen. New additions of tent pegging, arena polo and rugby brought a fresh look to the day.  Boys from all three schools participated. Our best athletes and gymnasts performed most ably, as did old boys who relived memories in the sprinting and relay categories. The mothers fought out the musical chairs, while the day ended with an Old Boys' March-Past. The Principal's Afternoon tea Party provided welcome respite after a long day. The day is best remembered in some excellent photographs from Bhatti Sahib.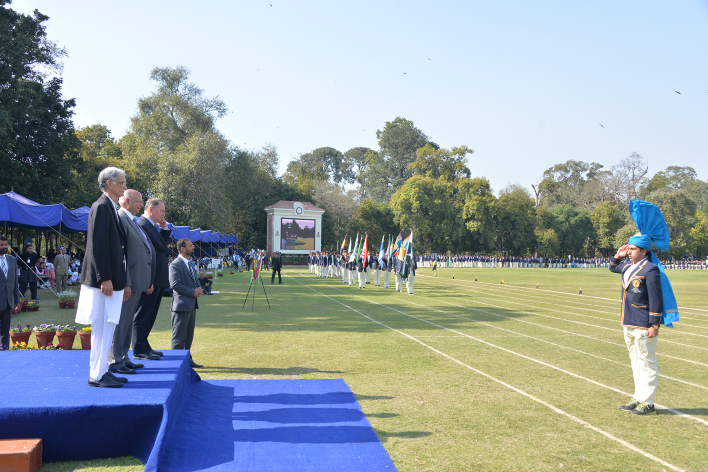 Head Boy (2019) Hamza Irfan saluting the Principal and Distinguished Guests.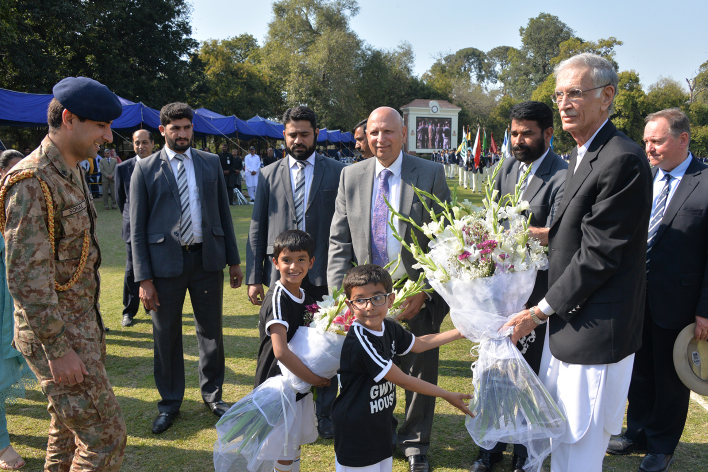 Gwyn boarders present flowers to our Chief Guests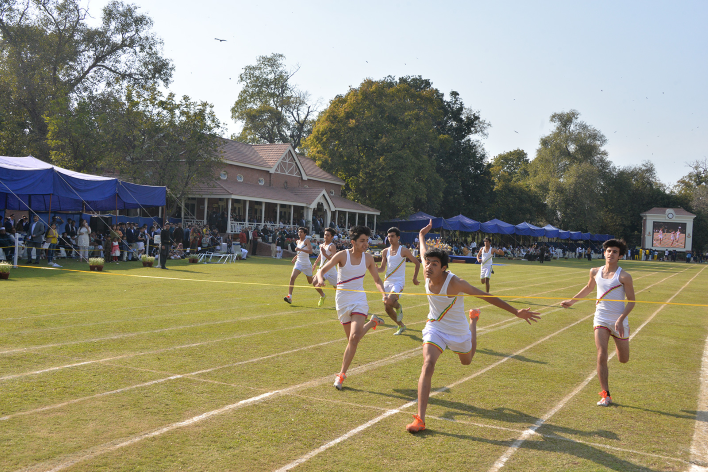 Asfandyar Younus of Bahawalpur House wins the U 16 100 metres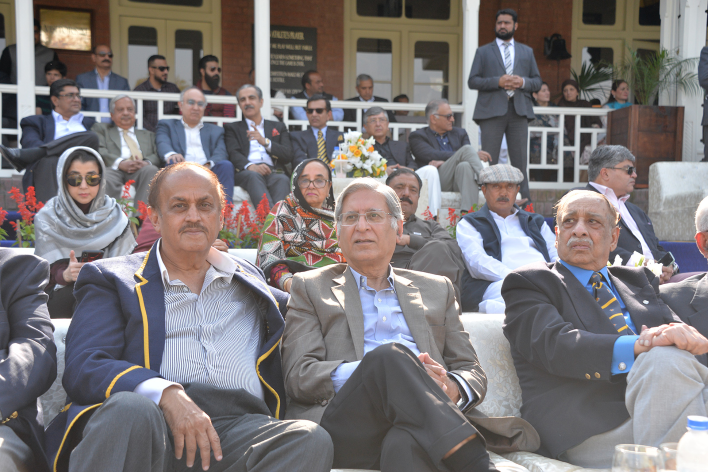 Old boys sharing the day at the Rab Pavilion
Storming home in the 4 x 100 m relay with the scoreboard capturing the action
Aitchison College Rugby team defeats the Lahore Hawks in this inaugural game refereed by old boy Arif 'Mr Rugby' Saeed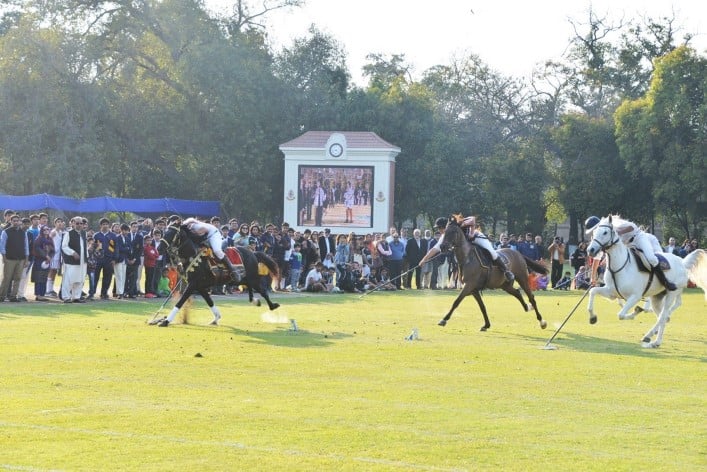 Welcome back Tent Pegging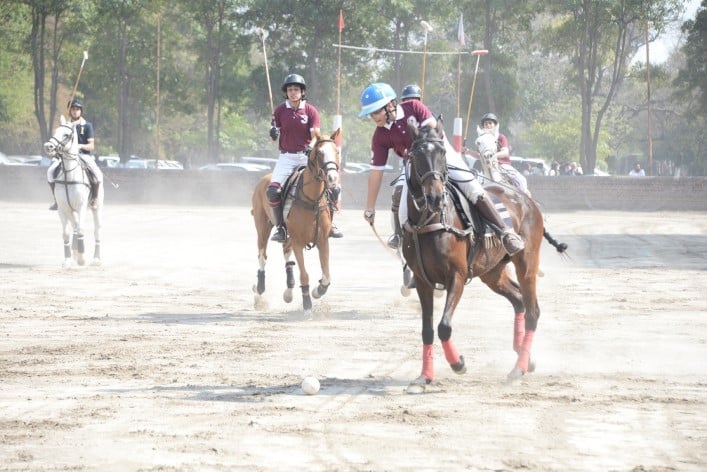 Arena Polo makes its debut on Founders' Day at the Riding Centre