AITCHISON COLLEGE HOSTS THE MCC FOR DINNER
This landmark function was held at the Principal's bungalow on Monday 17th February, in an evening garden setting. The Principal welcomed over 100 guests, outlining the importance of Aitchison in the Pakistan educational landscape, and praising the MCC President and cricket legend Mr. Kumar Sangakkara for his leading role in helping to promote further international tours to Pakistan. Mr. Thomson mentioned that Mr. Sangakkara, along with Adam Gilchrist, was a 'moderniser of the game of cricket', proving that the best players in the game can also be the 'best sports'. Mr. Thomson noted that Mr. Sangakkara's appointment as the first international President of the MCC was indication of the game moving in the right direction and with a leader universally admired who would 'bring special qualities to the position.' Aitchison cricket legend Mr. Majid Khan then helped the Principal present to MCC President a special addition of 'Reliving Aitchison.' In return, the Principal was presented with a cricket bat autographed by the touring MCC. In his remarks, Mr. Sangakkara stressed the value of sport, and thanked Aitchison profusely for the provision of superb cricketing facilities. The Governor of the Punjab then added his remarks reinforcing the value of international sport and that Pakistan was ready to resume its place as a host nation of great events. The CEO of the PCB Mr. Wasim Khan responded by thanking Aitchison and stressing how well the two parties had cooperated and that Aitchison had been able to offer the most extraordinary facilities and support for a crucial tour. Mr. Khan paid tribute to the Principal, Aitchison's Director of Cricket Jon Wright, and its wonderful ground staff that prepared wickets of international quality.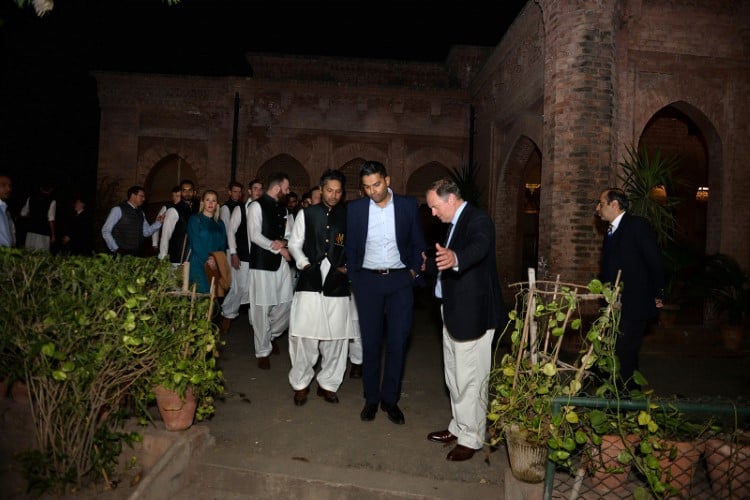 The Principal welcomes Wasim Khan and Kumar Sangakkara, and the MCC.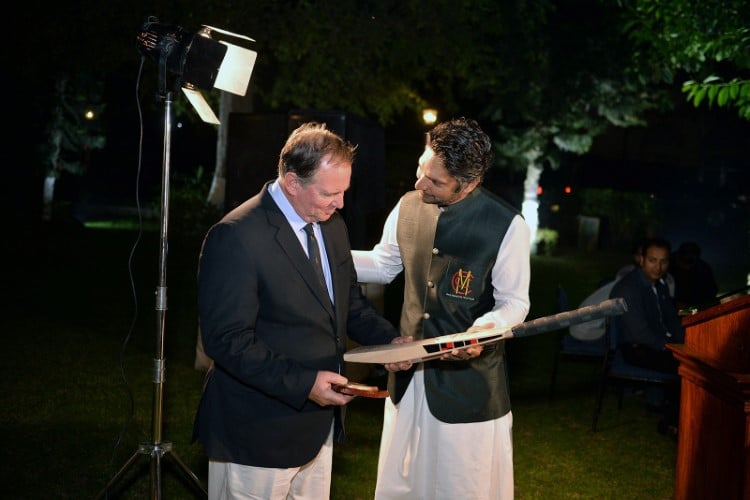 Kumar
Sangakkara
presents an autographed bat to the Principal.
Cricketing legend Majid Khan honoring Kumar Sangakkara.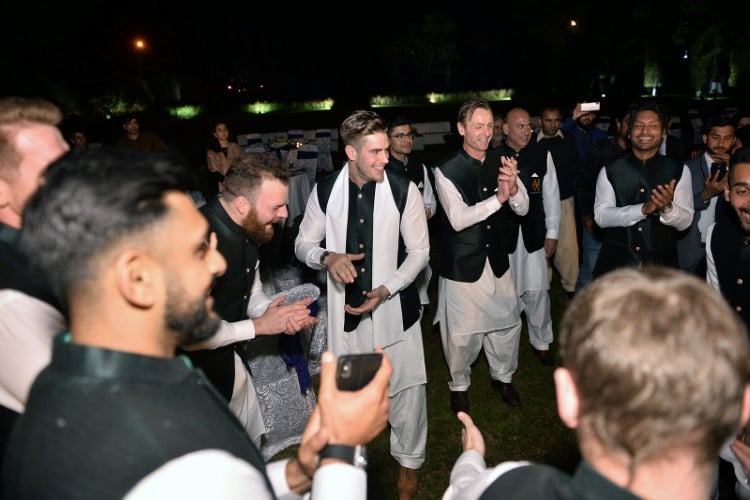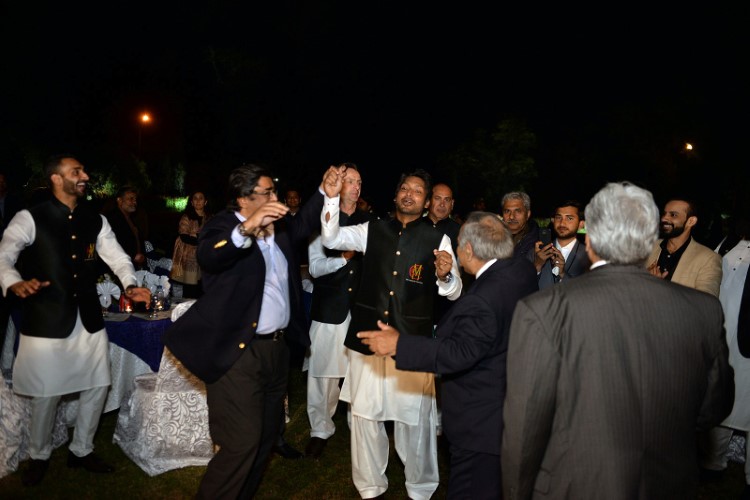 MCC cricketers getting into the Pakistan swing of things.