Aitchison's history
Aitchison College was established by the British as an elite institution with the objective of educating "the relatives of the Ruling Chiefs of the Punjab, youths of good family, and the minors under the guardianship of the Court of Wards." The site was selected with great care within a prestigious district located east of Government House (now the Punjab Governor's House). Being positioned midway between "Civil [Anarkali] and Military Stations [Mian Mir Cantonment]" the placement permitted the students to attend with ease all government functions, whether the garden parties of the Lieut. Governor or the military functions in the Cantonment. The campus, set up in almost 200 acres, was irrigated by an abundant supply of canal water.
Originally named as Punjab Chief's College on 2nd January 1886, its foundation stone at the current site was laid on 3rd November, 1886, by the Viceroy Earl of Dufferin and Ava, "in the presence of a very large and representative assemblage, European and Native, including the Duke and Duchess of Connaught, the Countess of Dufferin, Sir Charles Aitchison, the Lieut. Governor of the Province and many of the Ruling Chiefs of the Province." Some days later on 13th November, 1886, it was renamed Aitchison College, thus honouring the services of Sir Charles Umpherston Aitchison through whose efforts the College was established.
On addressing the students in 1888, Sir Charles Aitchison said:

This is an institution from which you will banish everything in thought and word and act that is mean, dishonorable or impure, and in which you will cultivate everything that is virtuous, true, manly and gentlemanly.

These words still inspire the College and remind us of its duty and that of every boy who enters its gates.
In 2016, the College celebrates its 130th Anniversary. In that time 18 Principals have led the College and their photographs may be seen under Past Principals.
Construction of its most famous building – 'Old Building' – began in 1887 and was complete by 1890. Its existence is owed largely to three men: Bhai Ram Singh, Colonel Samuel Jacob and John Lockwood Kipling. This was the College's first real school building, after moving classrooms away from boarding houses and rented bungalows. The fashion of education remained traditionally English Public School for much of the 20th century, now modified for the fresh demands of a new era in which half the boys graduating will take places in top American and British universities.
Today, Aitchison is a vastly enriched school with many facilities and fine buildings immersed in splendid playing fields and natural surrounds. Some of its past principals are honoured by buildings erected in their honour: Godley House, Leslie Jones House, Kelly House, Barry Block, Gwyn House, and Shamim Khan Hall. The College has also been well supported by generous benefactors over many years; most notably since Independence by Syed Babar Ali.
Aitchison's long history has not been denied colourful and challenging moments. As with all great schools, it has dealt with them in its own peculiar way. What has survived into the 21st century is a school of 2,600 boys where once there were only 12.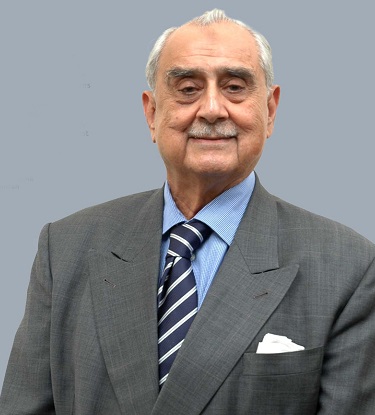 Syed Babar Ali