January 31, 2018
WORK TO START ON THE 'OLD BUILDING'
The 'Old Building' that is to be renovated and returned to its former glory will be closed until at least September 2019. A barrier will be placed around it to deny access. It is a long time to be without our iconic building, but the end result will ensure that it stands strong and tall for another century. This is a masterful, ambitious and time consuming project.
Among many recommended interventions, it will be rid of termites, wooden batons replaced under verandas, the entire back section's two floors revived for operational use, concrete removed from the roof balconies, internal plaster of paris cleaned by air pressure techniques, ornate woodwork brought back to life, unauthentic floor tiles and skirting mended and replaced with original designs, new wiring throughout, removal of ugly air conditioning and strip lights, and a host of original internal and external ornate work retouched and restored. Walking on the roof, it becomes clear there are many missing pieces to the puzzle. The above work will feature a returning of both the dome or cupola (back to pink) and the precious red marble columns back to their original lustre.
The best news is that the building's engineering is sound. The glorious Main Hall is in good condition and will require very little attention. We have discussed the benefit of replacing honour boards that have now become impossible to read in most cases, and returning them to their original black and white scheme.
Old boy architect Raees Faheem will be overseeing the entire project and the Board subcommittee will receive regular updates that we will be happy to share. His report on the building is a comprehensive document (a first) that has given the Board a clear picture of what needs to be done. This intervention is urgent and necessary. One of the key observations made was that the building must be used to ensure its long term survival. To this end, we will be presenting plans to have the 'Old Building' operating as a Music School in 2020.
Our donation drive has so far raised 16 million rupees and we thank all those who came to the rescue. This amount allows us to make an immediate start. Donations are still welcome and needed. The anticipated total cost of the project is estimated to be 30 million rupees. We are confident the remainder will be raised.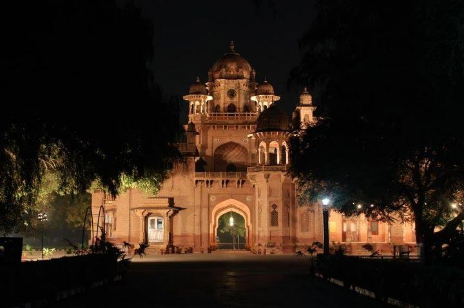 During this period, we will be utilizing the Shamim Khan Hall for events previously held in the 'Old Building.'

Michael Thomson M.A., Dip. Ed., M.A.C.E
Principal