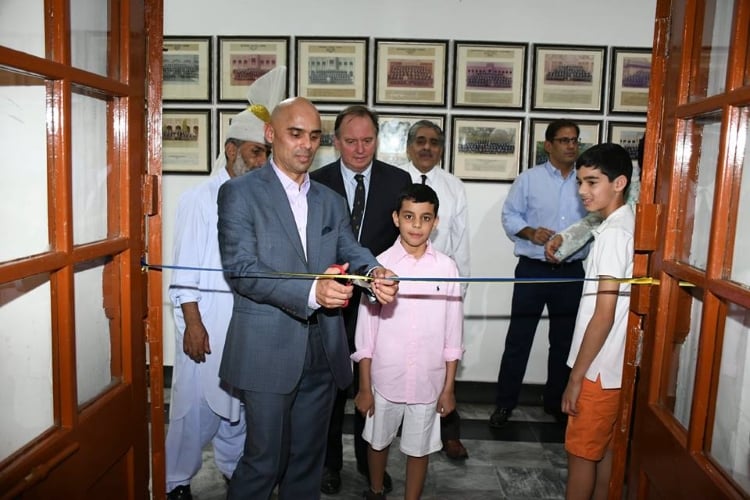 The Arif Husain Common Room in Saigol House was officially opened on Wednesday 2nd May, 2018. The room honours our only Olympic track and field athlete: a reminder for boys of the importance of sport and determination.
College Principal Michael Mr. Thomson welcomed the guests to the inauguration. Mr. Thomson expressed his gratitude to Old Boys from the Class of 1987 for their generosity and interest in the development of the College. He particularly thanked Old Aitchisonian Mr. Omer Saeed for spearheading his year group's kind donation to upgrade the Common Room.
Mr Omar Saeed highlighted the many achievements of the Guest of Honour Mr. Arif Husain, who spoke about how Aitchison had given them the best tools and virtues for success. He also shared some cherished memories from his time at the College.
The speeches were followed by the inaugural ceremony and later tea in the Saigol House Dining Room. Mr. Arif Saeed, Mr. Fahd Husain and Mr. Khalil-ur-Rehman Ramday graced the occasion with their presence. Also present at the event were former teachers who had taught the class of 1987.