September 23, 2020
Dear Parents,
Mr. Adil K. Sattar (Godley '92) Donates for New Senior Boarding House
On Wednesday September 23, 2020, Mr. Adil K. Sattar (Godley '92) donated for the construction of the first additional senior boarding house since 1890. This new boarding house is to be named in honour of Adil's parents and will be known as K&N's House [Khalil and Naushaba's House]. In a ceremony held in the Old Building (also recently restored), Syed Babar Ali and Adil K. Sattar signed and exchanged duplicate contracts giving us the go-ahead for construction to start at the site of the old hospital extending to an adjacent house's footprint behind DSR. The original donor of the 'Old Sanitarium' will continue to be honoured in that building's preserved front porch.
ACOBA officials, senior staff and an array of special guests enjoyed a tour of the chosen site. Old boy architect Omar Hassan who has completed plans for the boarding house was present to explain his vision. K&N's will spread over two levels incorporating rooms and washroom facilities for 45 boys, offer generous accommodation for a housemaster and assistant housemaster, a dining hall, prep and common rooms, and an internal quadrangle.  Its style will be largely reminiscent of the existing senior houses. Completion of the project is anticipated to be August 2022. We thank Adil K. Sattar and his family for their extreme generosity in making this vision possible. The new house will enable us to enroll more boys from remote areas who will benefit from an Aitchison education.
I look forward to announcing more donor-led projects in the coming weeks and featuring those who have made it possible.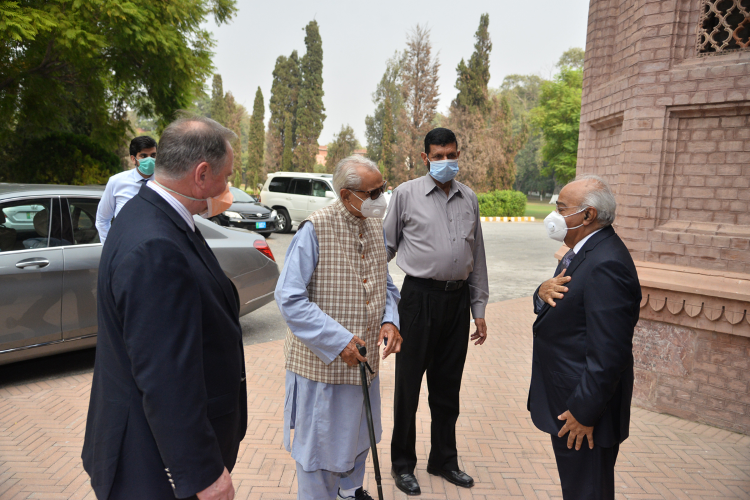 PRINCIPAL THOMSON LOOKS ON AS SYED BABAR ALI GREETS MR KHALIL SATTAR.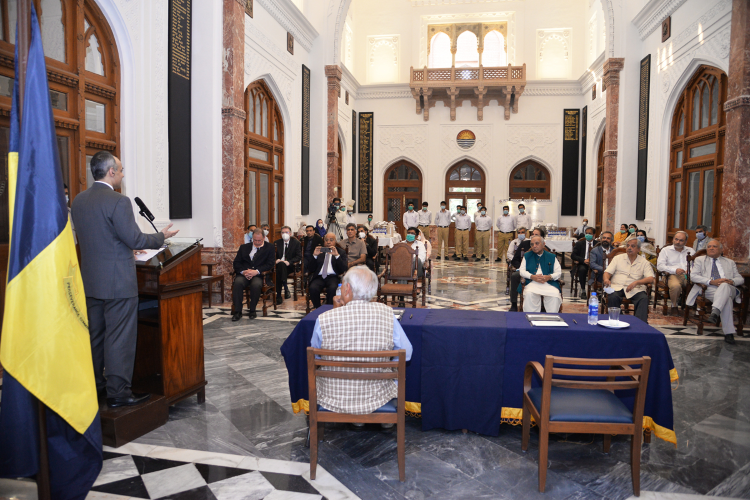 MR ADIL K. SATTAR RESPONDS TO THE PRINCIPAL'S RECOGNITION AND THANKS ADDRESS.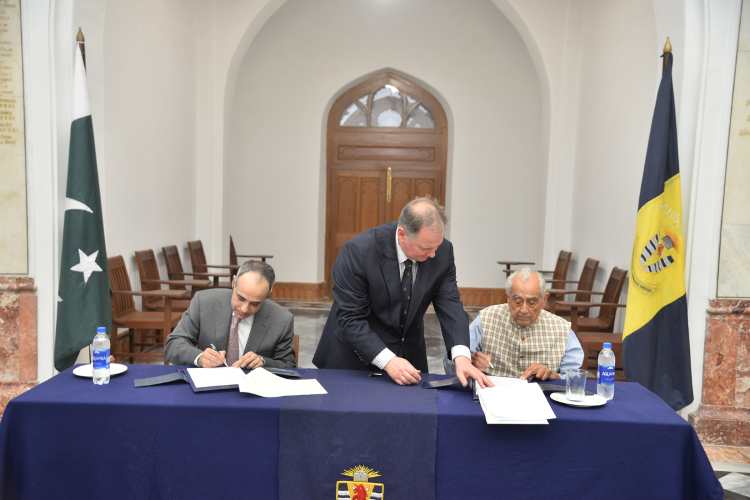 MR ADIL K. SATTAR AND SYED BABAR ALI SIGN AND EXCHANGE DUPLICATE CONTRACTS.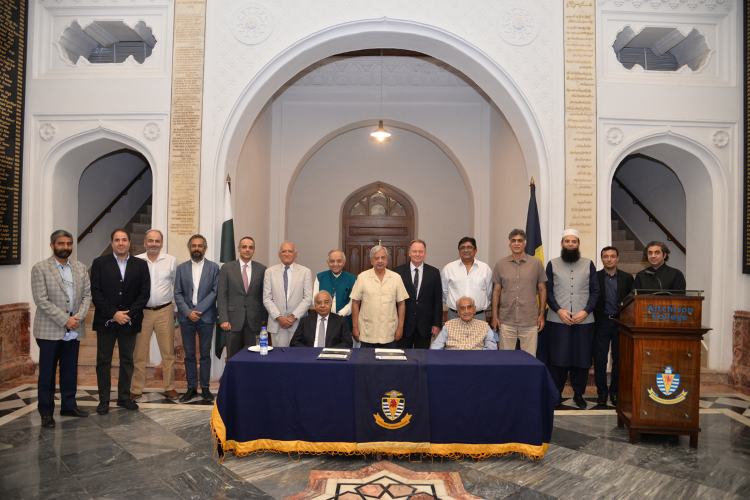 MR KHALIL SATTAR (ADIL'S FATHER) SEATED BESIDE SYED BABAR ALI AND AMONG DIGITARIES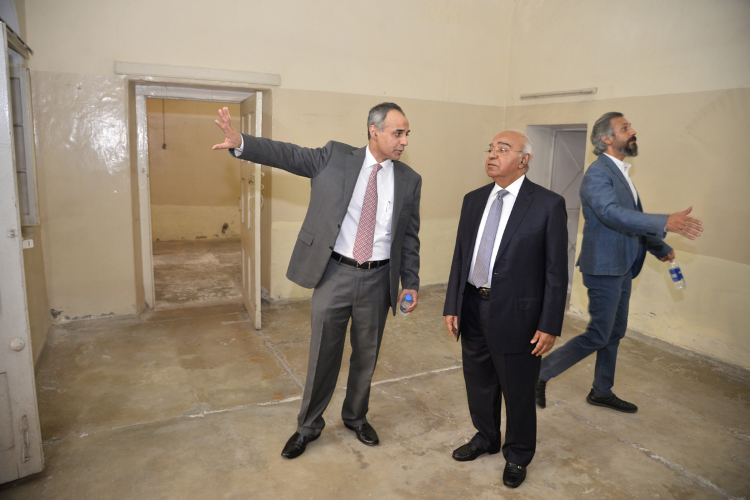 MR ADIL K. SATTAR (LEFT) WITH HIS FATHER MR KHALIL SATTAR (RIGHT) INSIDE THE OLD SANITARIUM. ARCHITECT OMAR HASSAN CAN BE SEEN IN THE BACKGROUND.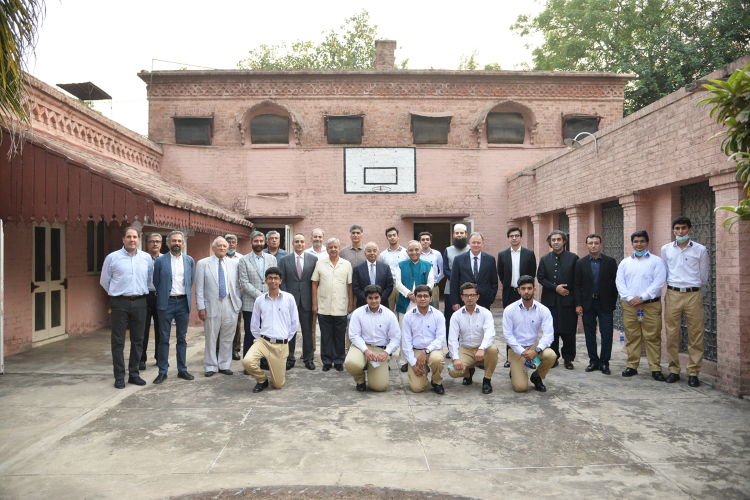 STANDING IN THE COURTYARD OF THE OLD SANITARIUM. PART OF THE NEW SITE.
Warm regards,

Michael Thomson M.A., Dip. Ed., M.A.C.E
Principal